Changyun Musical Instruments is a factory specialized in R&D, production and processing of Ukulele (Ukulele, Ukulele) and other products. The factory has advanced machinery and high-quality professional and technical personnel, relying on its own technical strength and drawing on the advanced technology of world-renowned brands , The selection of high-quality raw materials, product innovation and independent design through painstaking research and development have made our products popular among music lovers. The factory has a complete and scientific quality management system. The integrity, strength and product quality of Changyun Musical Instrument Factory have been recognized by the industry. Friends from all walks of life are welcome to visit, guide and negotiate business.

Main Products: Ukulele; Ukulele; Musical Instruments; Ukulele; Guitar; Hawaiian; Acoustic Guitar; Guitar Accessories; Ukulele; Small Four Strings; Ukulele Single Board; 21 Ukulele; Single Board Small Guitar; Small wooden guitar; 26-inch ukulele; Hawaii small four-string; small ukulele; children's ukulele; small ukulele guitar; 26-inch small Hawaiian guitar.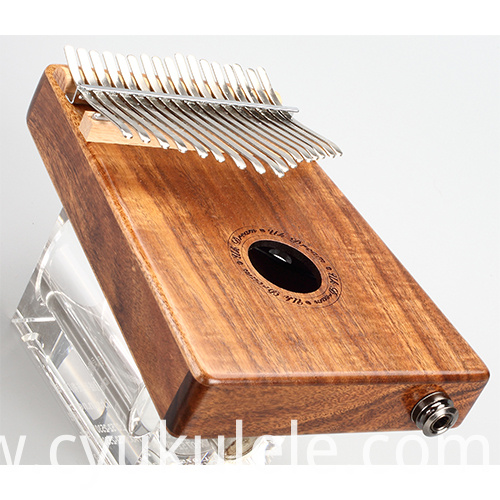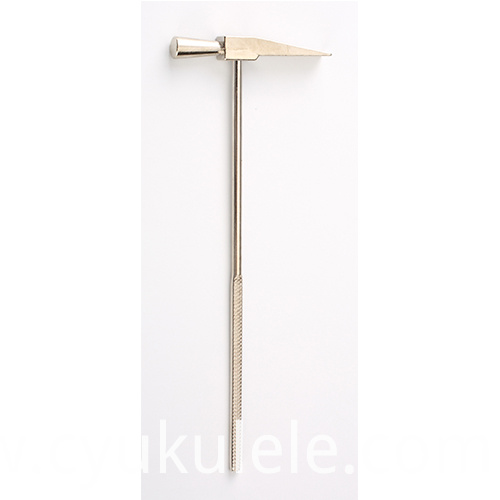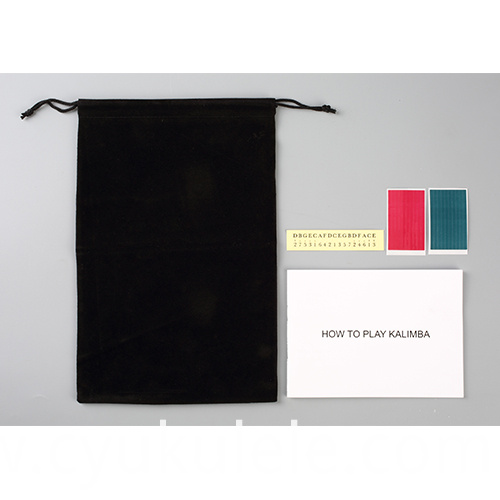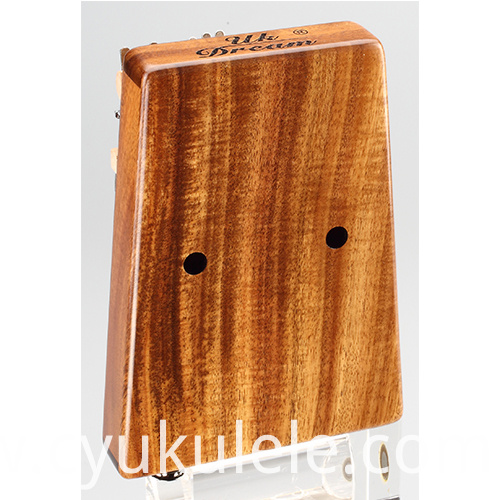 Related Products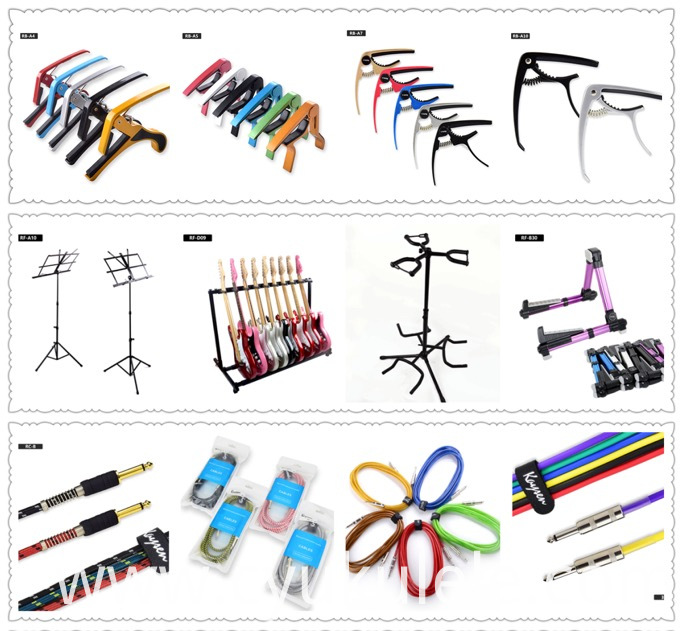 Company Profile
Dedicated to strict quality control and thoughtful customer service, our experienced staff members are always available to discuss your requirements and ensure full customer satisfaction. In recent years, our company has introduced a series of advanced equipment including engraving machine, cutting machine, grinding machine, polishing machine, which guaranteed the quality, delivery time and monthly supply quantity. Our main products are Acoustic guitar, classical guitar, electric guitar, bass guitar, also ukulele, violin and many kind of accessories, which easy client for one-stop purchase. We have own brand: Kaysen, Tayste, The Rose, but OEM and ODM is welcomed. With years of experience in exporting, our products sell well in United States, Mexico,South Africa, Southeast Asian area, as well as European countries.We are also constantly exploring new markets all over the world. Whether selecting a current product from our catalog or seeking engineering assistance for your application, you can talk to our customer service center about your sourcing requirements. We are expecting your kind attention. Our Goal is "the same quality with the lowest price, the same price with better quality." Welcome to visit our company and wish to cooperate with you.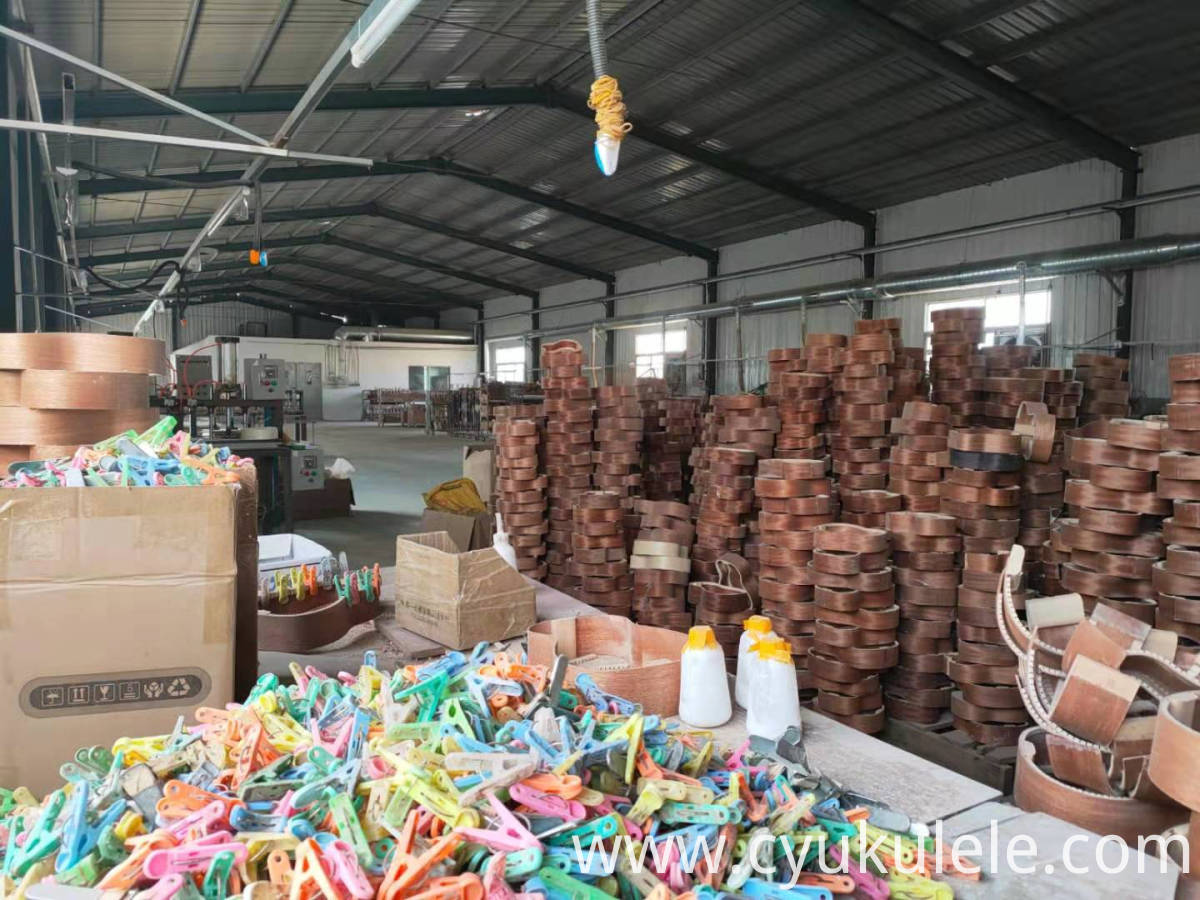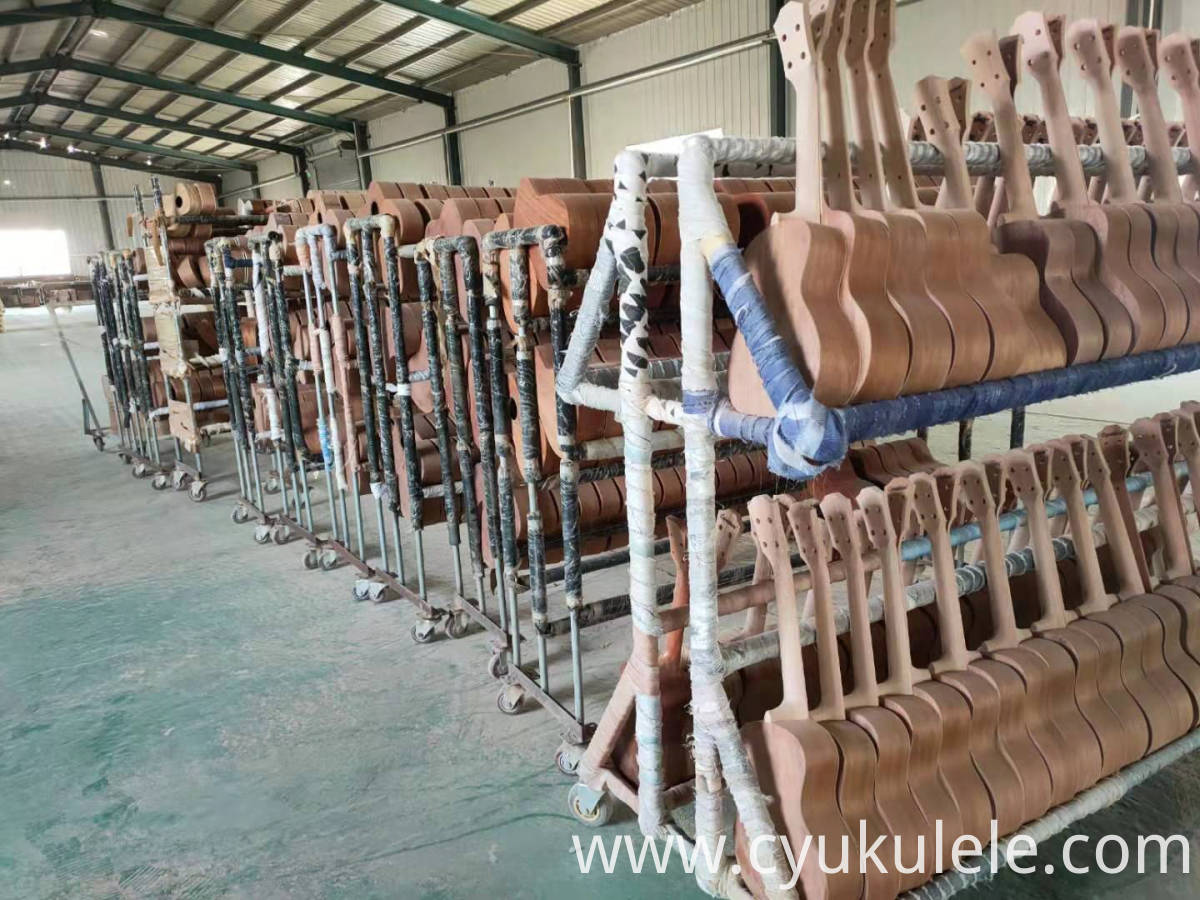 Factory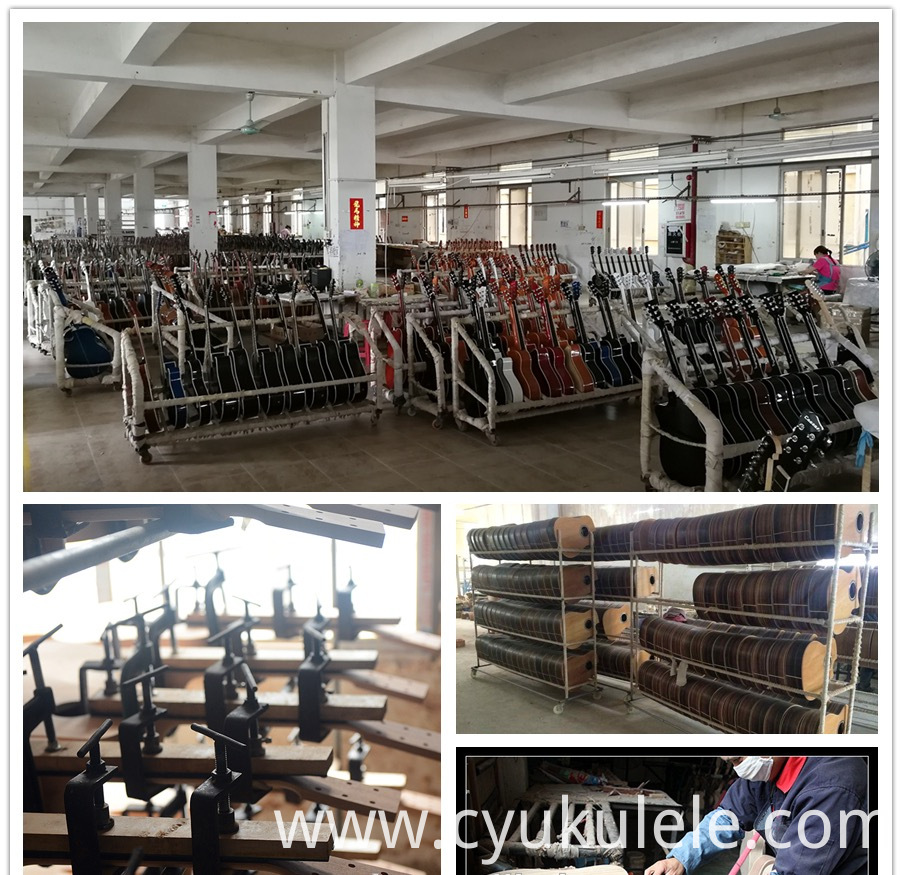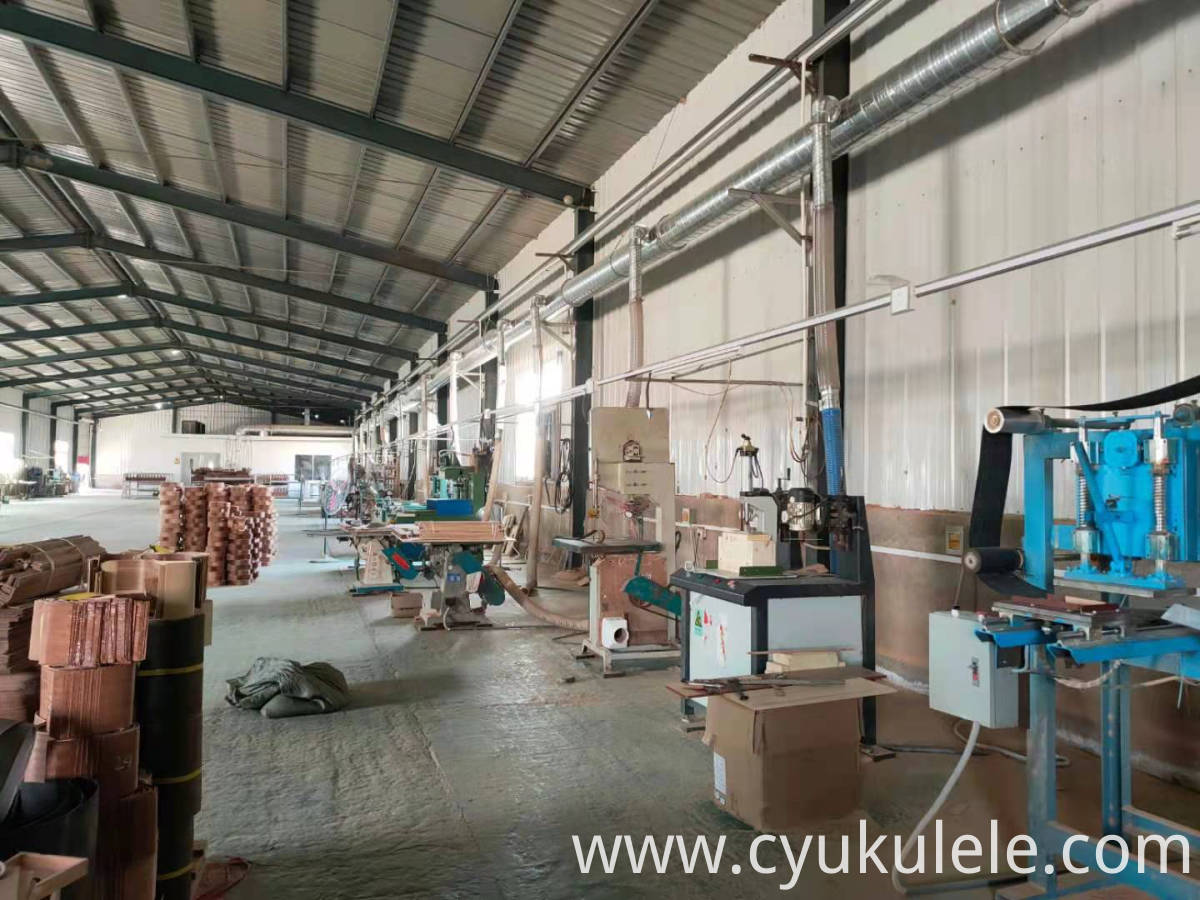 We are over 10years experience which specializes in the production of guitar ,ukulele ,violin ,accessories and so on .Our factory area is over 4,000 square meters. Since we established ,our professional production departments constantly upgrate the products .Always keep "Quality first ,credit first ,customer first" to research and development,produce products .
FAQ
Production process
The choice of wood, recognized that the more suitable material for making ukulele is the rare hardwood species Koa from Hawaii, called Hawaiian Koa acacia, light brown, beautiful wood grain, high-end flame-like grain, but because of this kind of wood production Long cycle and low output.
The processing, polishing and fixing of the front panel and the back panel must be made according to a fixed template. Of course, the template must be accurate to ensure that the made piano has beautiful curvature, accurate pronunciation, and good resonance effect.
The barrel-shaped fixing of the small guitar can be made into different shapes, including round, pineapple, pear, heart, etc., and can be designed according to customer requirements.
The front panel, bottom panel and side panels are glued with wood special glue. After pasting, let it air dry. At this time, the lower part of a piano has been formed, which is the part of the piano barrel, where the pronunciation is made.
For the production of the neck, the Okoume material is generally chosen for the neck, which is also a kind of mahogany. It is produced in Africa. The material is hard and won't be deformed by drilling holes on it.
The neck of the piano and the barrel are connected and fixed, and the inside is tightened with screws to ensure that it will not loosen over time.
The semi-finished product with the neck and barrel fixed should be placed for a few days, and some deformed ones should be repaired.
The fingerboard is fixed on the neck. The material for the fingerboard is generally rosewood, which is originally from Brazil and later planted in Southeast Asia. The texture is like this
According to the different requirements of customers, various colors can be sprayed, and the paint needs to be dried for several days, so that the paint will completely penetrate into the wood, so that the paint will not fall off.
Install the strings and knobs. The strings used for small guitars are nylon strings, which are very flexible and have a long echo time. The knobs are generally metal for easy tuning.
Packing & Delivery