It is recognized that the most suitable material for making Ukulele is Koa (Hawaii koa), a rare hardwood tree from Hawaii, called Hawaiian Koa Acacia, light brown with beautiful wood grain and high-end flame-like grain.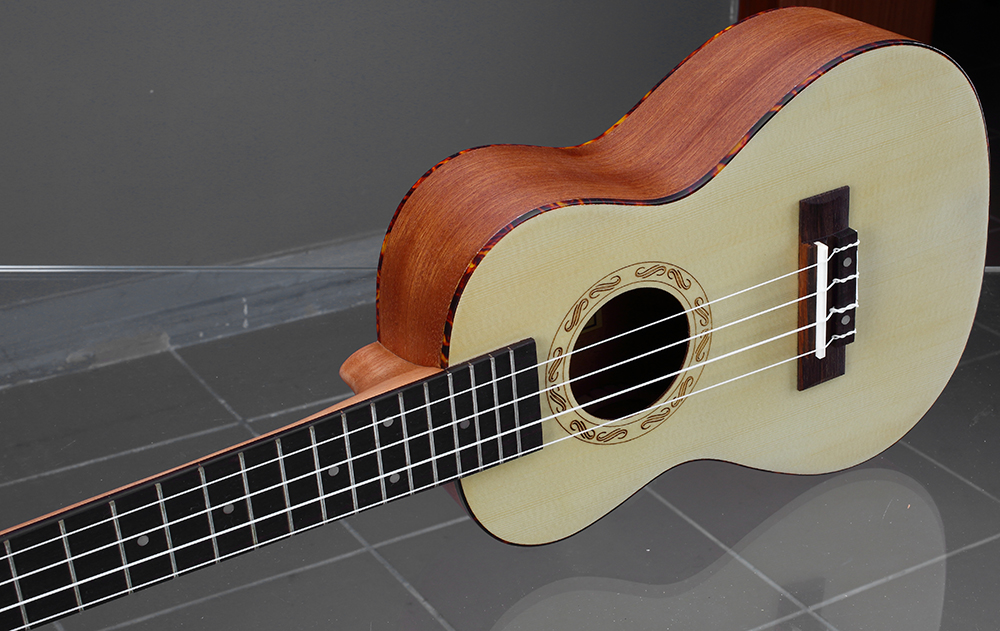 It has a gentle sound similar to mahogany, but its high frequencies are more prominent than mahogany. Koa has a higher density than Mahogany, so it has a brighter tone and weaker low frequencies. Due to the oiliness of wood, the high frequency is also slightly weakened. All in all, Koa's tone is more focused on the midrange, the high frequencies are smooth and compress, and the low frequencies are clear but weak. Compared with other woods, the fundamentaltone of Koa tone is stronger, less dynamic and more compressive. When playing vigorously, the sound quality is sweet. This kind of wood must be played for a few years before the sound will appear. The color is a little too bright, just like walnut contains too much oil. When used as a guitar, the color is dark brown, and it is often not painted to keep it special. But the appearance after painting is also quite beautiful.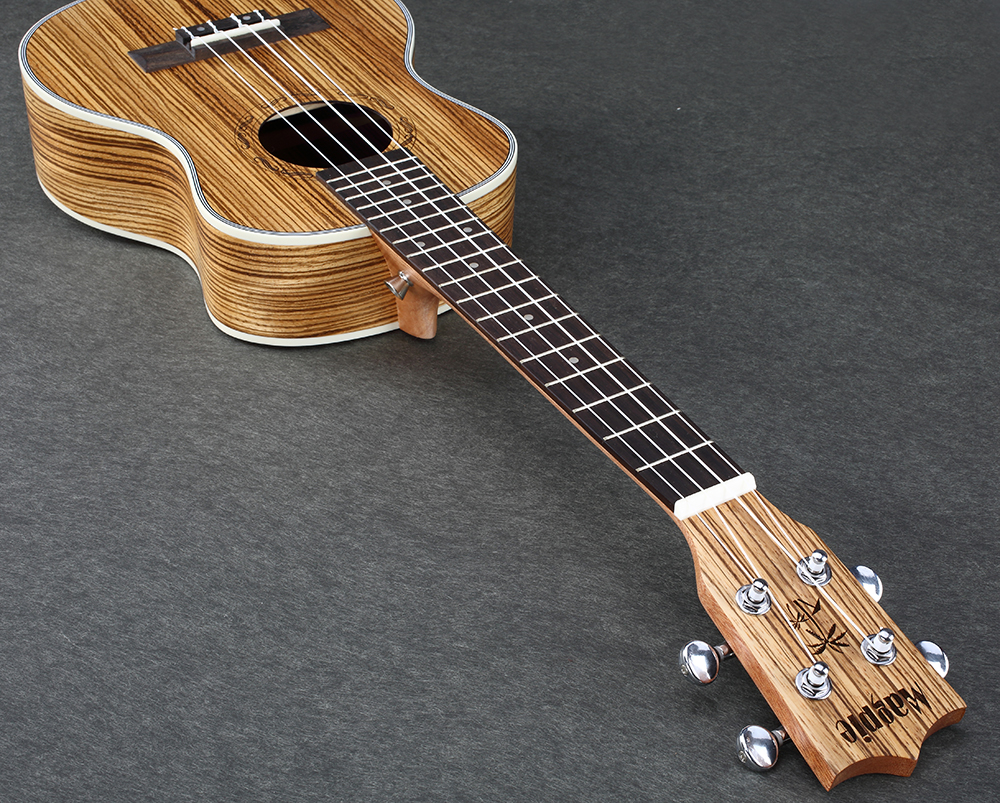 The logging of Hawaiian acacia has been banned, and the real Hawaiian acacia produced was previously stored, and the price has become more expensive. Therefore, luthiers have targeted the acacia from Taiwan and Southeast Asian countries. The price is easy for people to accept. The sound quality is really dominated by craftsmanship. Hawaii`s expensiveness is caused by scarcity. So everyone should not blindly believe in wood. Good wood is very important, but craftsmanship is the key.
Shandong Changyun Musical Instruments Co., Ltd.
Business Type:Manufacturer
Product Range:Musical Instruments , Stringed Instruments , Guitar
Products/Service:Soprano Ukulele , Concert Ukulele , Tenor Ukulele , Baritone Ukulele , Ukulele Accessories , Thumb Piano
Certificate:
Company Address:Taihe New Village, Wangji Town (West of North Section of Boutique Street), Heze, Shandong, China


Previous: What is the tuning knowledge of ukulele?